Build Your Martial Arts Skills and Hone Your Body With Adult Taekwondo
Taekwondo is a storied and world-famous martial art renowned for its use of flowing, graceful movements in order to control opponents and master one's own energy to its utmost efficiency. Regular practice of Taekwondo has shown to offer a multitude of benefits to physical, mental, and emotional health, and to increase one's overall quality of life. Leander Taekwondo America is dedicated to teaching its students the ways of this ancient art, and helping them master their own latent potential in order to see for themselves the positive effects of Taekwondo training!
Sign up on your screen for more information!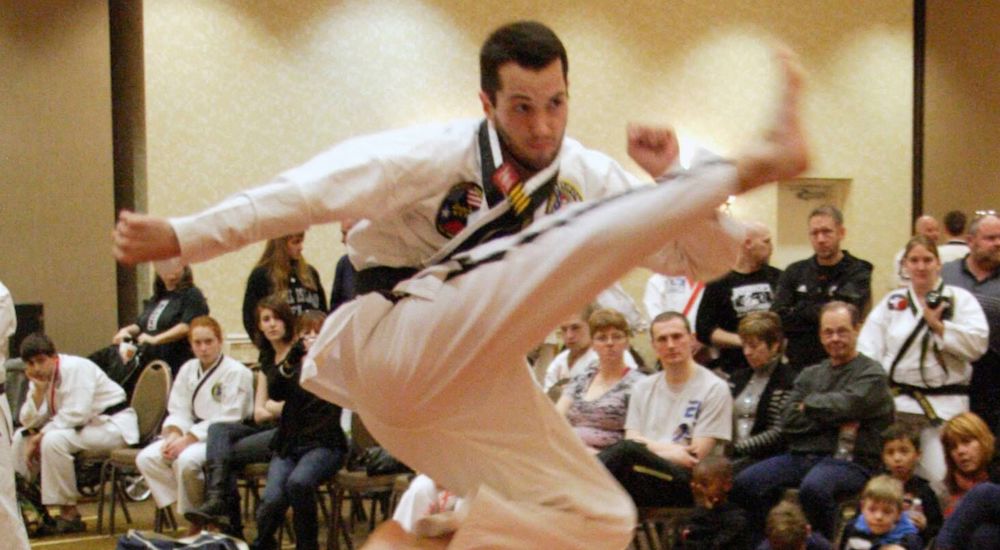 What Does Our Adult Taekwondo Program Offer?
Our Adult Taekwondo courses are designed for ages 17 and up, and are the full realization of our studio's expertise in the martial art of Taekwondo. In this course, our studio aims to help you:
Begin mastering full Taekwondo routines
Develop and hone advanced maneuvers
Form an appreciation for Taekwondo as an art
Understand the self-defense utilities of Tae Kwon Do
Increase your physical and mental conditioning
What Will I Learn?
Leander Taekwondo America has created the best Adult Tae Kwon Do program in the Leander area. Our program will not only introduce you to some of the art's more advanced techniques, but it will also teach you the practical application of these techniques in real-world self defense scenarios. Our Adult Taekwondo course is a comprehensive exploration of the most essential and effective routines available, and will challenge and excite you with its fun and in-depth exercises. Our instructors are among the best in Leander, and have years of experience in working with students of all ages and skill levels to give them the best lesson possible!
What Are You Waiting For?
The opportunity to begin your life-changing journey into Taekwondo is at your fingertips! Simply fill out the form below to get started!