Build Mental And Physical Acumen With Our Teen Taekwondo Program
As our students' age bracket increases, so does the depth of their Taekwondo training. Our studio offers Leander's best Teen Taekwondo program, and focuses on developing more complex maneuvers and implementing full routines to provide a more intensive look into the art of Tae Kwon Do's signature style. In addition, our core principles of focus and discipline remain, and students will find themselves succeeding not only on the studio mats, but in their classrooms and daily lives as well!
Fill out the form below to learn more!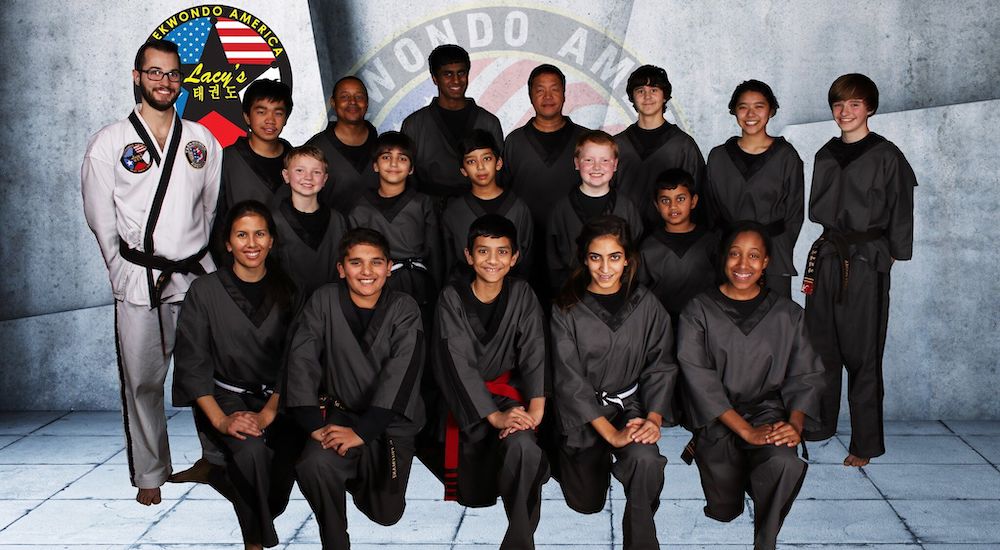 What Are The Benefits Of Taekwondo?
Taekwondo offers an opportunity to not only increase one's physical aptitude, but also to hone the deeply-rooted discipline at the core of the art's practice. Awareness and mindfulness come second-nature in Taekwondo training, and these traits carry over into the daily lives of Taekwondo practitioners in the form of focus and mental stability. These skills are especially vital in the developing mind, and our Teen Taekwondo program seeks to impart this wisdom to students all over Leander.
What To Expect in the Teen Taekwondo Program
Our Teen Taekwondo program is designed for students ages 10-16, and offers the same benefits of our Kids Taekwondo program, like:
Improved mental focus
Boosted confidence and self-esteem
Increased physical conditioning
Improved discipline
And many more. In addition, more complicated and challenging moves are included in the training regimen in order to give the students a chance to gain true appreciation for the martial art of Taekwondo. Our Teen Taekwondo program is designed to prepare students for challenges in both martial arts and everyday life.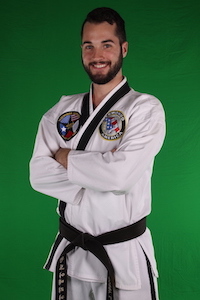 I absolutely love our teens' program. This program has been carefully crafted and fine-tuned to provide the crucial support systems and accountability tactics teens need to thrive during their formative years.
It is more challenging than ever to be a teenager in America. Peer pressure and daily overload of social media can cause anxiety and disruptive behavioral patterns in our teens. We have the ultimate way to build up your teenager, and it starts by creating role models.
We help our teenagers learn good decision-making skills, develop their self-motivation through positive reinforcement, create a social network of other good role models as an accountability measure, and equally challenge their intellectual and physical development.
Did I mention that we have a Leadership Program for our teens to elevate their communication, presentation, and motivation skills? Our Leadership Program helps teen learn how to become leaders both on and off the mats.
I love seeing the pride in our teens setting goals and achieving them, and I know you will love seeing them grow to become their best selves.
So Join Now!
Leander Taekwondo America is committed to providing a positive learning environment for all of our students, and for meeting their needs at every level in order to ensure a fulfilling and beneficial martial arts experience!
Sign up below and join our studio today!