Build Strength, Confidence, and Focus with Kids Taekwondo!
Leander Taekwondo America is a firm believer in the base principles of martial arts. In our Kids Taekwondo programs, we strive to build not just martial arts experience, but to help families all over Leander give their children a fun, safe, and exciting environment to develop self-confidence, discipline, and mental focus! Our programs offer kids as young as 4 years old essential tools for living a healthy, productive, and fulfilling life!
Sign up now to learn more!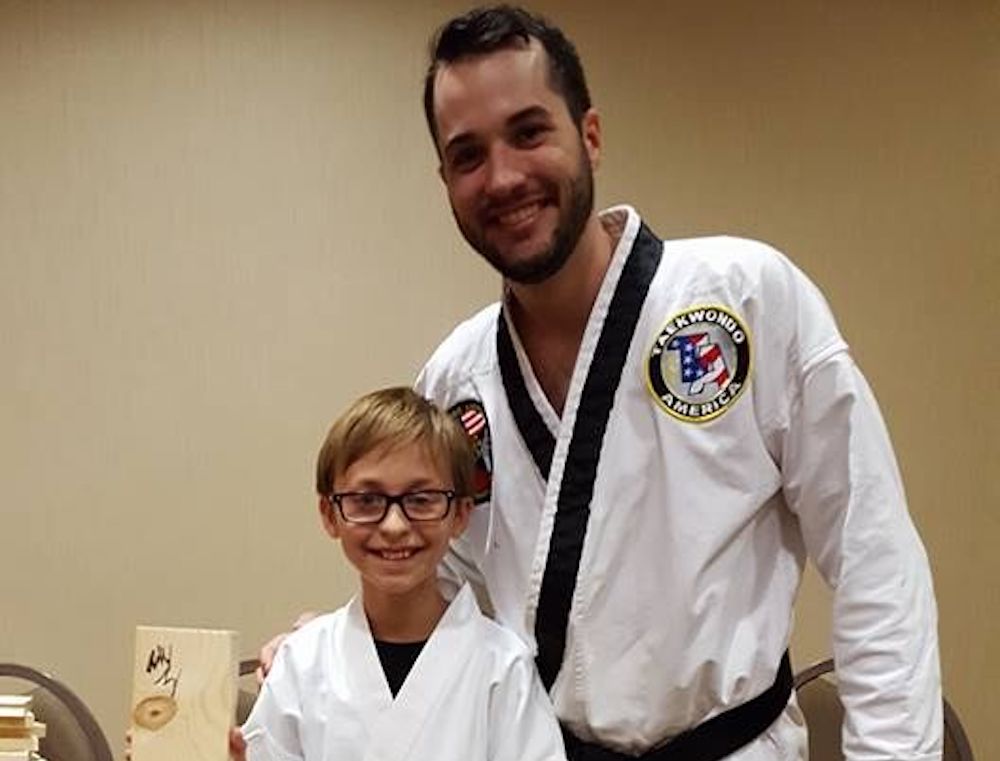 How Can Taekwondo Help My Child?
Taekwondo is an art steeped in discipline and tradition, and has been adopted by many over the years as an essential part of their lifestyle. When teaching younger students, our studio prefers to focus on the aspects of Taekwondo oriented toward building a healthy life:
Increased mental focus
Physical conditioning
Cardiovascular health
Improved emotional discipline
Hand-eye coordination improvement
What Can I Expect From Taekwondo?
Our Leander studio offers two primary Kids Taekwondo courses:
Little Dragons (Ages 4-5)
Our Little Dragons program focuses on improving basic motor skills and coordination, while instilling the core virtues of Taekwondo and preparing our students to become more attentive, more confident, and better-prepared to develop positive habits and skills in their day-to-day lives. The material in this course is an incremental, simplified version of the more advanced courses, and provides a primer in basic tae kwon do maneuvers and stances.
Juniors (Ages 6-12)
The Juniors program is our fundamental Kids Taekwondo course, and provides the same benefits of the Little Dragons course at a more advanced level. More intensive routines are implemented in order to keep up with our students' developing minds, and a more challenging curriculum assists in providing vital boosts in focus and self-esteem, as well as in mental and physical discipline.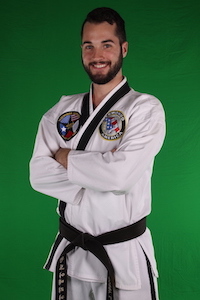 As a martial arts instructor that has been teaching kids for over 20 years, there is nothing better than seeing their growth.
And while the martial artist side of their growth is great, the real treasure is seeing their personal growth. Because martial arts is so much more than kicking and punching.
Seeing our juniors grow their confidence, focus, discipline, and character is the greatest pride of being an instructor.
Each class we work on developing their mind, body, and character. While there are incremental, short term goals to provide instant feedback on their growth, we are focused on the long-term application of that growth in order to provide crucial life skills.
The best part is they are developing these skills while having a ton of FUN.
That is why I love teaching kid's martial arts in our community, and why I know your kids are going to LOVE training.
Sign Up Today!
Our Kids Taekwondo courses stand among Leander's most successful martial arts programs, and offer a fun and exciting way for kids of all ages to build character and improve their physical, mental, and emotional wellbeing!
Fill out the form on your screen to start your child's journey into martial arts prowess!